When to Hire An Agency vs. When to Keep It In-House
Mandy
Dec 17, 2021 2:45:26 PM
5 considerations to make the right choice for your business.
I get this question a lot - what is the right balance between internal staff and external agency or contractor partners for your marketing and revenue teams.
I won't annoy you with an answer like, "it depends," because while it does depend on what you are looking for and the specifics of your business, there is a simple framework to figure out what is right for you, and all it takes is asking yourself 5 simple questions.
1. What are my marketing objectives for this year?
When you figure out what your objectives are for the year, you will get an idea of the budget that you need and the resources required to deploy a strategy that will meet your objectives.
I recommend being very specific with your goals by using benchmarks.
[Check out this video demonstrating how to figure out your budget needed for paid media, inbound, and other demand generation strategies]
Start with your goals and work your way backwards to understand how much web traffic you will need to reach your goals.
Then, take a look at how much traffic comes in currently through owned sources:
Social media pages
SEO/Organic search
Referrals from other websites
Direct traffic
Inbound marketing
Once you know how much traffic you have and how much that traffic converts, take a look at how big your delta is.
Now, tackle what you are going to need to do to bridge the gap. Where can you count on that additional traffic coming from, and how much will it cost you per channel to get to that website traffic goal?
What team members do you already have that can accomplish this?
Will you need additional team members to accomplish your goal?
How much will it cost you to hire them? Are you prepared to onboard them and equip them with SOPs?
How long will it take to reach the traffic volume you want for each channel?
Will paid advertising be a part of this strategy? How much will that cost you?
By plugging in all of these variables you can reliably figure out what you have and what you need to reach your goals.
If you don't have enough time and money to drive your strategy with your own internal, full-time talent then look to hire an agency.
If you have gaps - you have a great content creator who rocks blogs, ebooks, and owned social, but nobody to drive strategy (think CMO or VP Of Marketing/Demand Gen) then you might be looking for an agency that offers fractional CMO services.
If you need paid strategy to get to your goals because you need more traffic than you can depend on owned and organic channels for, then read the last section of this post to find the best solution for you!
In summary, define what you need to get where you want, and then take inventory of what you currently have that can help you get there.

2. How strong is my tech stack?
A solid tech stack can reduce the need for certain roles - so what does your tech do?
Here are some things that your tech stack can do for you:
Segment audiences based on website behavior
Segment audiences based on CRM data
Deliver personalization based on segments
Leverage smart content to deliver a CX aligned with a user's place in their buyer's journey
Surface leads at the right time to sales
Track content engagement to understand what drives pipeline and sales
Enroll leads in nurture sequences based on behavior or other data
Update ad audiences based on user behavior and CRM data
Score leads
Push lookalike audiences based on just about anything
The list goes on…..
So are you taking advantage of these opportunities to reduce the needs that you have for humans to perform repetitive tasks?
Do you have a marketing operations (MOPs) expert to make the best use of those tools?
This is one place where an agency team can be a big help if you don't have the budget for MOPs in house.
MOPs and great tech not only accomplish the above, but ensure that your data stays clean for full funnel automations, a smooth CX for customers, and a harmonious handoff process for your revenue teams.
Do you have a tool like HubSpot Marketing Hub? Marketing Hub can help with all of the above, but do you have a team that knows how to use it?
Do you have the budget to build out a MOPs team? Think a minimum of $150k/year.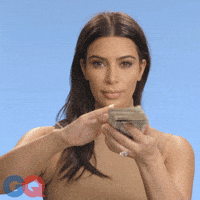 If you have the budget, hire them! They will deliver you at least 3X in value if you have a solid tech stack for them to use and give them the latitude to build it as they deem fit.
Can't afford it? This is when to think about hiring an agency that has MOPs as part of their services.
Agencies that offer marketing automation services, CRM customizations services, etc. will likely have a MOPs person on their team. Be sure to ask!
Whether this person comes from your own team or from an agency, they will be invaluable in scaling your marketing efforts while not compromising on quality or data integrity!
The Agency Tool Box Advantage:
You probably have more than a few tools in your toolbox to help make your internal team more effective by allowing them to do competitive research, surface trends, and truly understand the movements of your buyer's journey.
Here are some average costs for pieces of a solid marketing tech stack:
Marketing automation platform like Hubspot or Pardot - $15k/year
Buyer's journey tool like Oribi - $12k/year
SEMrush for SEO and research - $2500/year
SpyFu for competitive analysis - $600/year
DataBox for blended reporting - $2500/year
Bombora for intent data - $60k/year
Demand-side platform (DSP) for ad buying - $25k/year
Your in-house team might be able to make these vendors move on price a little bit, but for a solid tech stack, you're probably looking at a combined $30k in tools and $80k for a top-class data/DSP membership.
This is where working with an agency is a real advantage. A good agency will have these tools already in place - and they'll know how to use them to your benefit.

3. What's my team makeup? Is it Leadership Strong vs Implementation Strong
What is your current team set up for? Do you have marketing and revenue leaders who will drive strategy through others, or do you have a team of digital marketing specialists and content creators who need direction and support?
Here is what you should do if you have the following:
If you have a CMO and/or VP of Marketing/Demand Gen:
If this is you, your overall strategy and high-level goals will be covered.
You should look for an agency that can handle complete demand generation strategy deployment, optimization, and reporting.
Your CMO and VP may or may not want the agency to do analysis. That is something you will want to decide before engaging an agency.
Analysis takes longer than anything else, and if you don't need it, you certainly don't want to pay for it. If you do need it, be sure you are paying enough for it to be done well. Great analysis takes time and talent. That costs money.
If you have a CMO/VP of Marketing/Demand Gen + Content Specialist
Just like in the above example, you will have your strategy covered and will have solid marketing goals.
You will still need to decide who owns analysis.
Then, determine who will manage your content specialist - will it be you, an agency, or an additional hire?
There are a couple of paths you can take to build your team out, depending on your campaign demands, goals, etc.
You could hire a digital marketing specialist to handle the implementation and management of your digital strategies and the content created by your content specialists.
This would leave you in need of a graphic designer that you could potentially hire as a contractor (plan on $75-$150/hour) and someone to run your paid strategies.
Plan on at least $2500/mo in graphic design and another $20k/mo to hire a full blown paid strategy team at a minimum.
I wouldn't recommend having only one person around to manage your paid ads. Especially when you're dealing with big budgets, it's not easy to find one person who is great with budget allocation strategy, graphic design, platform tactics, and everything else you'll need to be successful. You may end up costing yourself more than you think that you are saving.
The other option, is of course, to hire an agency. A good agency will have great creative, strategy, allocation, platform, and tactical experts in-house. Specify exactly what you need, who will manage and implement the work of your content specialist, and set goals for the year, quarter, and beyond.
If you have a CMO, VP, Content, & a digital marketer
If you're rocking these positions, you have a pretty darn good team. It is well-rounded and you can get a lot done together.
That said, here are potential gaps that you may still have:
Organic social media
SEO
Paid ads
How much do you rely on these channels to reach your goals?
Are you missing opportunities because the above aren't dialed in?
How much budget do you have to hire the roles?
How much time per week/month do you need from these roles?
This will help you determine whether you need to hire out or hire in!
4. What type of campaigns do I need? Evergreen or ever changing?
This is a big determinant, to me at least, of what would be best for your business when it comes to inside help vs outside help.
If you are fast paced with ever changing campaigns and needs, you either need to have creative and copy talent internally to help drive your frequent updates to offers and message or you'll need to align with an agency that can deliver frequently and on a quick turnaround.
Here is what you will want to figure out first:
What channels do I run my content, promos, and ads through?
How many of these must be updated with each new promo or campaign?
How frequently do these updates need to be made?
How much lead time do we typically have to make them?
How complex is the deployment of these strategies in my CRM or MAP - how many segments, audiences, lists, etc.?
Do I have the talent on my team now to do this at the volume that I need?
Who is missing from that team?
If you have constant updates and new campaigns, you might benefit from bringing the creative and copy in house and hiring out your paid advertising.
If you need an agency for part or all of this, be sure to specify the number of new campaigns that will be created and how quickly they need to be turned around. Aligning on this will be key if you need frequent updates.
Don't need frequent updates? Use the methods listed below and above to determine what is right for you!
5. Do I have a paid media team or any paid media experience at all on my team?
Ask yourself if you have any paid media power players in-house. If not, you'll want to consider contracting an agency or a freelancer - though for paid media I strongly recommend an agency due to the diverse set of disciplines required to run a solid paid strategy.
It is often hard for a company, unless they are quite large, to justify having the team in house that it takes to run a paid strategy and run it well.
This makes sense because your paid media team needs to have the following skills, which you are unlikely to get in less than 3 hires:
Technical skills to build out the campaigns
Knowledge on different platforms and placements to decide what is best
Understanding of audience building, use of intent data, etc.
Budget and bidding skills
Graphic design
Content/copy creation
Creative direction based on your personas and the buyer's journey
Optimization knowledge - how to make each platform perform to its best
Tagging and tracking setup to collect rich data and act on it
Data analysis know-how that spans ad platforms, online presence, CRM data, and more to understand the buyer's journey
Reporting skills to build reports for different audiences, speak life to them, and to keep sales, marketing, and revenue teams on the same page
If you hire for all of these disciplines in three roles, even hiring mid-level employees, you are going to be looking at a minimum of about $250k/year.
And, let's face it, if you are doing all of this with just three people who are likely tapped with other responsibilities for your inbound and branding activities, you are not going to get an A product.
This is problematic with paid advertising because you only get one shot with each dollar.
If you buy an ebook asset and it is less than perfect, you can make edits and still use it. Once you have that ebook you can use it in paid ad campaigns, your sales funnel, on your website, on your social media pages, etc.
But once you pay for an impression, it is gone.
Once the promo is over, the creatives are no longer relevant.
Those optimizations made on your ads? Once implemented, they're finished.
There is pipeline value created for the future, but the ad spend and efforts to optimize it go away the moment that they are used.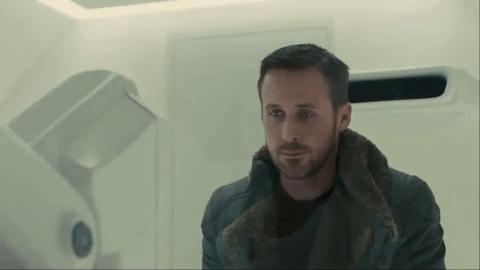 This is why your paid advertising strategy needs A players to run it. And if you want to run an A product, you will need at least 7 people to do what I listed above.
That will put you back at least $450k. That is just for the talent. How much ad spend do you need in order to justify employing this type of talent? You would likely want at least as much as you are spending on talent to be used for ads to make this make sense since 50% is about the max % of ad budget you will pay an agency to run your campaigns.
Do you have $900k for paid ads alone?
Even if you do, the average salary used for this example is about $80k and that is not anywhere near the average rate that an A player will want in the paid media space.
Why? Because they are unicorns and they know it.
Paid advertising is powerful but it is hard.
Most people who do it aren't that good at it.
The average engagement with an agency for paid media will run you between $5k and $10k/mo, which is less than even your 3 person team cost and will be much more effective.
My opinion is clear here and it is not only because I run a digital agency - it is because I have seen the failures that occur and the budget that is wasted when teams think that they will just have a single player running all paid plays for their business.
Most marketing and revenue teams benefit from working with an agency. Agencies offer an array of skills and services at a fraction of the cost. They can spin things up quickly and pivot as your needs change, deploying different talent within the agency rather than having to hire new talent.
Best case scenario, you have a marketing leader if you can afford one and internal content specialists to collaborate with your external agency in a way that is beneficial to your business.
Even if you aren't ready for the best case scenario, you can still lean on the right agency for your complete revenue and marketing team needs. If that is your route, then ask great questions, set a solid strategy, and stay the course!